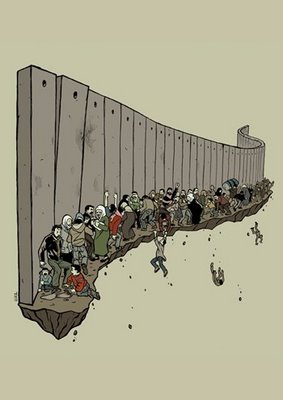 I want to tell the World a story
Palestinian culture
Palestinian culture has an ancient history 4,000 years that predates Israel's creation and Nakba of 1948. Palestinian culture is similiar to cultures and traditions of its neighbors across the Arab World & Middle East, particulary Lebanon and Syria. On a religious note, Christianity and Islam have played a major role throughout Palestinian culture for 2000 years. Palestinians, both Christian & Muslims claim descendant from the ancient Canaanites who originally lived in ancient Canaan before being exiled and expelled by the ancient Israelites who the Israelis claim descendant from. Many cities and towns long associated with Jesus, Abraham, Issac, etc and many figures of the Bible such as Nazareth, East Jerusalem, Bethlehem, Hebron, Gaza, etc are all Palestinian towns and have existed for a millenium and are regarded as religious and culturally signficant and sacred to Palestinian society. Palestinian Christians regarded themselves as children of Jesus & Holy Land along with their christian brothers and sister in U.S., Europe and Africa who have been forgotten by the wider Christian World because of the conflict between Israel-Palestine constantly identified as a war between Islam and Judiasm with no reference made to the vibrant and surviving Christian Palestinians living under Israeli occupation in occupied East Jerusalem & West Bank under the same conditions as their Muslims brothers and sisters. The most famous and well known aspect of Palestinian culture is the debkah, a popular and ancient dance across the Arab world and in African countries. The debkah has symbolized the resistance of Palestinian people to continual Israeli occupation and land confiscation. It's a folk dance which tells the story of land, fellahin, history, culture, nature, freedom and poetry through fast rythms, music and dance. It is often danced by several Palestinian dance troups such as Al Juthoor (roots), Al Zaytoun and many others. The land and olive tree are greatly important to Palestinian identity, history, politics and culture. It's often plays with oud another famous instrument from Palestine and other Arab countries. The olive tree is renowned across the world as the symbol of peace and also for its strong, deep roots embedded into the soil, its ability to grow in the harshest climate and under stessed conditions. It has symbolized the determination and steadfastness of Palestinian people to remain on their lands as the Israeli occupation's destruction and illegal settlement growth literally eats up what remains of privately owned lands and farms in occupied Palestine. For many Palestinian families agriculture is still forms a large part of a suffocated Palestinian economy as most of Palestine relies on agriculture and light industry. Throughout history, families have always been connected to the land through farming, growing and planting orange, lemon, olive, date palm orchards, fishing in Mediterranean Sea, producing ceramics, textiles, distinct artwork and belonged to the fellahin class of society. In Palestinian poems, literature, art work, folksongs and folklore, the land is seen as a living being with feelings, a heart & with an identity of its own. Poetry is the most famous literature in Palestine and across the Arab World and has been so for several thousand years.
Mahmoud Darwish was the epitome of modern Arab poetry, who introduced the world to the identity, struggle, exile, resilence & occupation of Palestine, the diversity and beauty of Arab culture, religion, art & literature and invented new words for Arabic while creating the foundations for modern Arab poetry in 1960s when he switched from writing poetic verses in the classical Arabic form (the language of Quran) and language to using modern Arabic and free flowing verses. Darwish passed away in 2007 but his poetry, words and imagery of what Palestine is and was throughout his life have outlived him.
State of Siege by Mahmoud Darwish
State of Siege or Hilat Hissar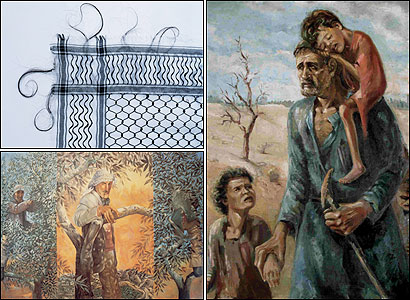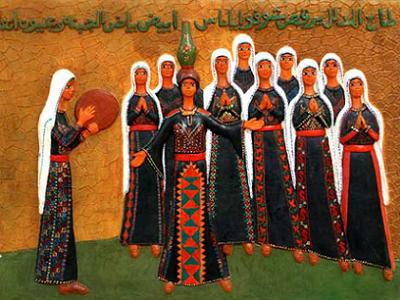 Congratulations Al Quds/Jerusalem as Arab Cultural capital
Despite 42 year old Israeli occupation, East Jerusalem or Al Quds in Arabic was named and won the prestigious title for Capital of Arab culture for 2009!
Al Quds 2009 Capital of Arab culture
Pictures from Palestine & Israel
Photos by Palestinians and Israelis on daily life in occupied Palestine particulary East Jerusalem and West Bank, olive trees, Aparthied wall, schools and neighbors dealing with occupation forces, etc. A little bit of everything else. Also includes images from Israel as well. The photos are part of an interesting slide show. Compliments to
Active Stills
Al Damir al Arabi (The Arab Conscience)
100 Arab celeberites from various Arab countries join together to sing for Peace and promote justice and equality between all humanity!
"Operetta featuring more than 100 Arab celebrities with English subtitles. The video documents international events took place in the world between 1998 and 2008 such as: 9/11 attacks, Danish cartoons, Israeli massacres in Lebanon and Palestine, http://ignoringoccupation.00page.com/cgi-bin/util/fm/home.htmlDesert fox, Sharon entrance to Al-Haram Al-Qudsi and the second Intifada, assassination of Muhammad Al-Durrah, war on Iraq, Kenya and Tanzania bombings, bombing of southern Lebanon, war on terror, resistance, World Peace, terrorism, freedom of religion, freedom of expression, turning ethnic groups against each others, civil wars, the separation wall (apartheid wall) in the Palestinian territories, Golan heights, Abu Ghraib prison, human rights etc."-Mona A Poets for Human Rights
Al Damir al Arabi part 1, Eng sub
Al Damir al Arabi part 2, Eng sub
Al Damir al Arabi part 3, Eng sub
Al Damir al Arabi part 4, Eng sub
Palestinian Cinema
Amreeka
A brandnew award winning comedy film about what it means to Arab American and a human being, an immigrant in a new and strange land and part of the Palestinian Diaspora
The Land Speaks Arabic
Director Maryse Gargour's 61-minute film The Land Speaks Arabic documents the founding of the Zionist movement and the expulsion of Palestinians in the early part of the 20th century. The historical narrative is reconstructed by weaving archival materials such as photographs, films, news reels and official documents, with the testimonies of Palestinian survivors of the forced expulsion of 1947-48, referred to as the Nakba, and the findings of British-Palestinian historian Nur Masalha.
Salt of This Sea
A new film by Palestinian director Annemarie Jacir that follows a young Palestinian American woman played by real life poet Suheir Hammad returning home from U.S. to occupied Palestine. While seeking to trace her family's roots in Yaffa, she finds love with a local Palestinian man while experiencing and witnessing the occupation first hand and its effects on Palestinian people, society, life and culture.

French trailer for Salt of This Sea. This film was also under French production.
Closed Zone:
One of the creators of Oscar-nominated animation Waltz With Bashir has made a short film to alter Israeli perceptions of Palestinians in the Gaza Strip. A 90-second film Closed Zone has been launched online in support of the human rights group Gisha, which advocates freedom of movement for Palestinians. It shows a Palestinian boy chasing a bird but having his path blocked.
Closed Zone official website
Gish: Legal Center for the Freedom of Movement of Palestinians. A human rights groups based in Israel advocating, demanding and calling for freedom of movement of palestinians in the occupied territories particulary Gaza that has endured a 2 year long Siege, war, holocaust and continual occupation by Israeli military.
Right to Education
Fundamental right of children, protected by International Law, Human Rights and guaranteed by UN Charter, Right to Education, an educational campaign launched by Birzeit University in 2000 to promote the right to education for Palestinian students, teachers, children, highschool and university students who are impeded and have their education disrupted due to the more than 620 Israeli military checkpoints, closures and roadblocks across occupied West Bank and East Jerusalem. In Gaza continual bombing has destroyed all educational buildings including nursery schools, universities, colleges, day care centers, libraries and ministry of education. This is no way for a child to live. Birzeit University was also the target of Israeli closure during the first Intifada in 1987-1993. Many alternative underground schools were found during the first Intifada to continue educating Palestinian school children while protest and violence between the stone throwers and army were on going. Today many children impeded at checkpoints simply attend their classes at the checkpoints as protest and resistance to occupation. While Gazan students must improvise or not recieve an education at all due to the recent war and carnage.
Visit Palestine & experience Palestinian culture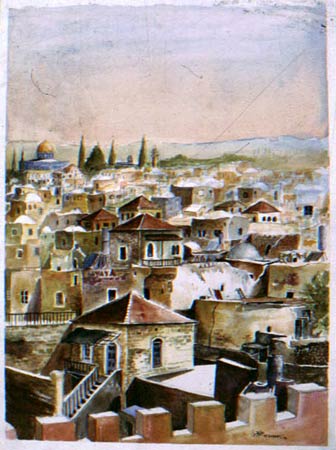 Despite the continual violence from settlers, Israeli military, continual land confiscation & checkpoints, there are many Palestinian, Western and Israeli organizations that offer trips, delegations, fact finding missions, study abroad programs and cultural exchanges & activist programs to occupied Palestine to experience Palestinian culture, art society and life. These programs offer rare opportunities for anyone to see what life and reality is like in occupied Palestine beyond the headlines.
Palestine Summer Encounter
Palestine Summer Encounter (PSE) is a one, two, or three month service learning and cultural immersion program in Bethlehem, Palestine. Participants study Arabic in and outside of the classroom setting, live with a Palestinian host family, meet with both Israeli and Palestinian NGOs and peacemakers and volunteer with one of thirty-seven participating nonprofits and organizations.
Holy Land Trust
Holy Land Trust seeks to deepen international awareness and advocacy by presenting unique travel and encounter programs as well as authentic and comprehensive media and news programs. Holy Land Trust recognizes the important role played by the international community in advocating for a just and comprehensive peace in the Middle East. It also hosts Palestine Summer Encounter
Siraj Center Siraj is a non-governmental organization based in Beit Sahour, Palestine.
Siraj aims to create links between Palestinian people and people from around the globe through educational tourism, interfaith and ecumenical dialogue, and culture and youth exchange programs. Through its many local connections, Siraj works directly with communities and organizations in Bethlehem and the West Bank. Through its connection with the Rapprochement Center and the Greek Catholic Church, Siraj has broadened its impact, reaching out to grassroots communities throughout the Holy Land.
Zochrot
Zochrot, Hebrew for remembering is an Israeli organization & group dedicated to remembering and teaching Israeli society about the 1948 Nakba in which 750,000 Palestinians were ethnically cleansed and forced from their homes during the creation of Israel from April to May 1948. Zochrot organizes trips around Israel to some 500 Palestinian villages destroyed by Jewish forces during the Nakba.

Other Voice-Srderot, Israel Interfaith Peace Builders